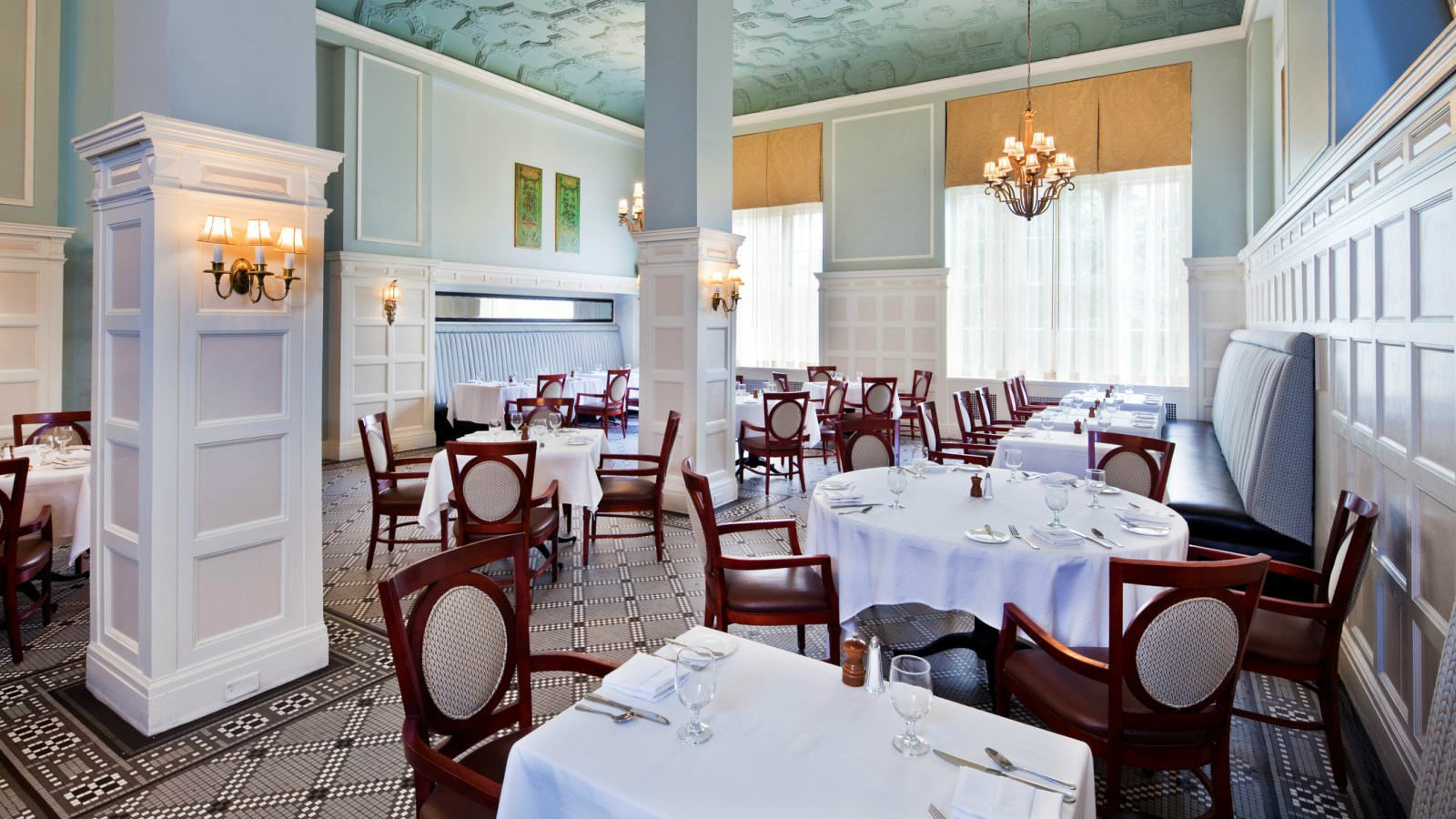 Enjoy delicious dining options at The Westin Poinsett's very own restaurant, Spoonbread. Open for breakfast and lunch, Spoonbread offers classic American style food that will make your tasts buds water. Spoonbread Restaurant, named after the old-fashioned Southern cornmeal dish, is located on the lobby level and offers tasty American favorites in a relaxed yet graceful setting. Soothing elements of sea foam green, antique light fixtures and historic moldings provide an understated elegance to compliment your meal.
Our menu has evolved quite a bit since its opening in 1925... an old copy of the original Poinsett Hotel menu will make you chuckle. And take a look at our menu which dates back to the 1930's. Over time the hotel may have changed, but the Southern charm always remains.
View Spoonbread's Breakfast, Lunch, and Sunday Brunch menus.
We do our best to make those very special events even more special by providing a unique menu for Holidays and Events our guests celebrate at our hotel.
Hours:
Monday - Friday: 6:30 AM - 10:30 AM; 11:30 AM - 2:00 PM
Saturday: 7:00 AM - 10:30 AM; 11:30 AM - 2:00 PM
Sunday: Breakfast 7:00 AM - 2:00 PM; Brunch 7:00 AM - 2:00 PM
Atmosphere: Casual