Restaurants in Greenville SC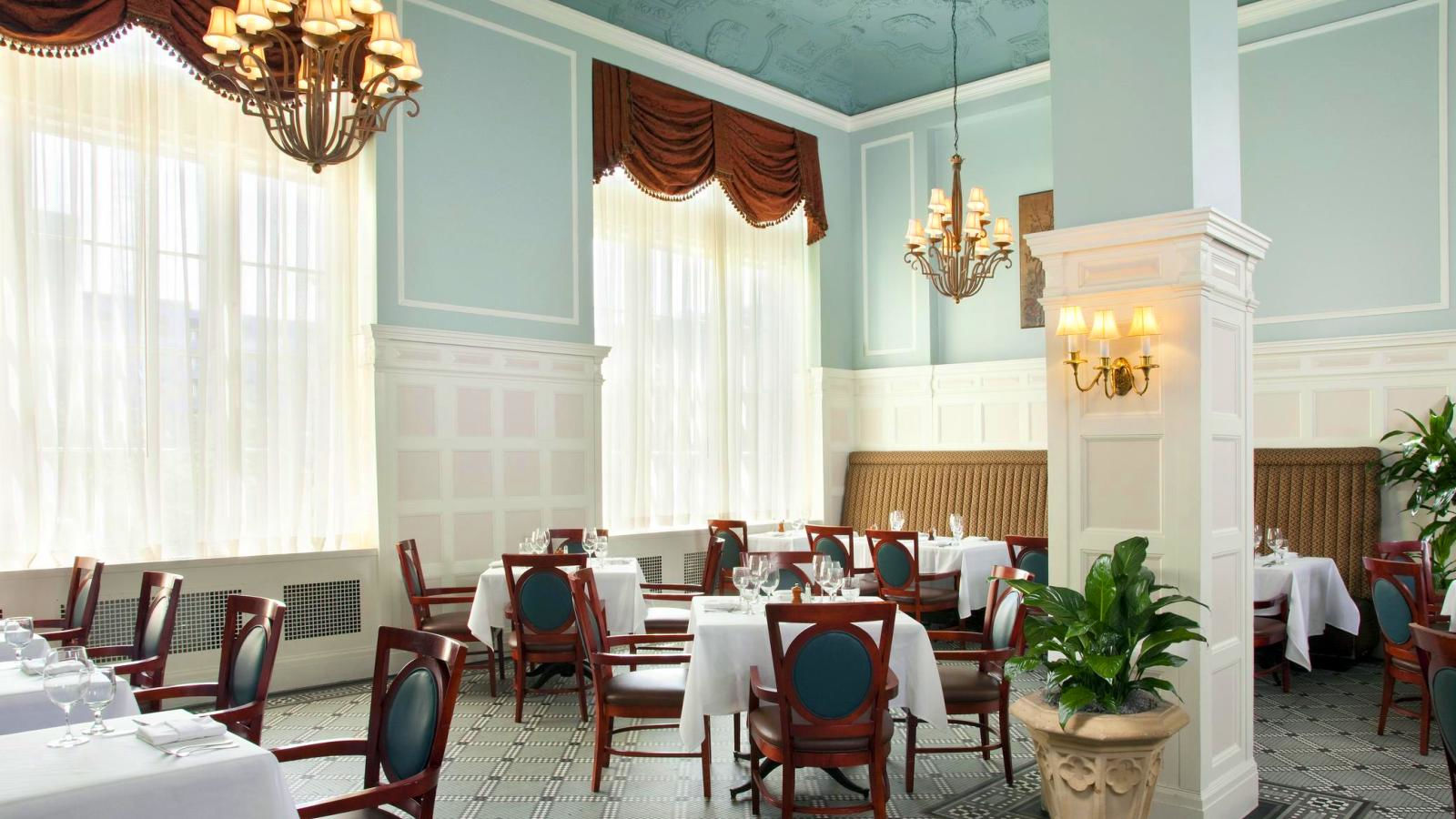 For some of the best restaurants in Greenville SC, look no further than The Westin Poinsett's very own delicious hotel dining options.
Restaurant & Lounge
Spoonbread Restaurant
Cuisine: American
Hours: Monday - Friday: 6:30 AM - 10:30 AM; 11:30 AM - 2:00 PM; Saturday: 7:00 AM - 10:30 AM; 11:30 AM - 2:00 PM; Sunday: Breakfast 7:00 AM - 2:00 PM; Brunch 7:00 AM - 2:00 PM
Atmosphere: Casual
View our Breakfast, Lunch, and Sunday Brunch Menus. We do our best to make those very special events even more special by providing a unique menu for Holidays and Events our guests celebrate at our hotel.
The Piano Bar and Lounge
Cuisine: American
Hours: 4:00 PM - 12:00 AM Daily
Atmosphere: Scheduled Entertainment
View our Food and Drink Menus
Joel's Java Coffee Shop
Cuisine: Light breakfast and snacks
Atmosphere: Grab and Go
View our food and beverage menu.
Join us for our daily breakfast buffet, or refuel with a fresh salad, sandwich or piece of fine grilled fish during lunch. For a special treat, don't miss our Sunday Brunch, which includes menu items like Grand Marnier French Toast and Local Farmer's Cheddar Cheese Grits - which taste as delicious as they sound.
If you're on the go, reenergize in the morning with a quick stop at Joel's Java Coffee Shop, featuring Seattle's Best Coffee®, Tazo Hot Teas® and a light breakfast menu. And after a long day, unwind at The Piano Bar and Lounge with friends and colleagues. We offer a fine selection of beer, wine, and top-shelf liquors and a special food menu featuring appetizers, sandwiches, and entrees to enjoy amidst live music.
For an effortless Greenville dining experience, take advantage of our 24-hour in-room dining service. Allow us to deliver our culinary delights for you to enjoy in the privacy and comfort of your own guest room or suite.